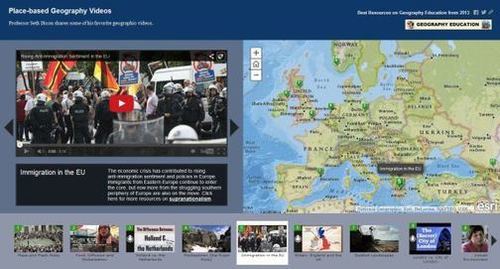 "RIGEA will be sponsoring a follow-up workshop on how to use online mapping in the classroom (this time with step-by-step instructions to reference later). This computer lab-based professional development workshop is designed to train someone with LITTLE TO NO EXPERIENCE how to use free online mapping tools in a classroom setting. This is open to educators from all grade levels and subjects. "
Seth Dixon's insight:
The registration fee is WAIVED for all RIGEA members and those that have attended previous workshops ($10 at the door otherwise); with limited seating we ask that you reserve your spot by simply emailing an RSVP to rigea@ric.edu. Lunch (Pizza and soda) will be provided.

WHEN: April 19th, 2014 9am-12pm
WHERE: Rhode Island College, Alger Hall 101(see campus map).
See on rigea.org