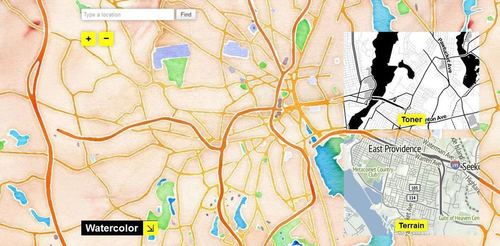 This computer lab-based professional development workshop is designed to train someone with LITTLE TO NO EXPERIENCE how to use free online mapping tools in a classroom setting. This is open to educators from all grade levels and subjects; one of the strands of the training will be on sustainable agriculture, locally grown (the theme of this year's Envirothon). In this training participants will be able to:
Get resources on the best available online maps for the classroom.
Create online maps that can be used in the classroom.
Prepare their students to create their own online maps.
The registration fee is $10 (pay at the door); with limited seating we ask that you reserve your spot by simply emailing an RSVP to rigea@ric.edu.

WHEN: October 26th, 2013 9am-12pm
WHERE: Rhode Island College, Alger Hall 101(see campus map).
See on rigea.org