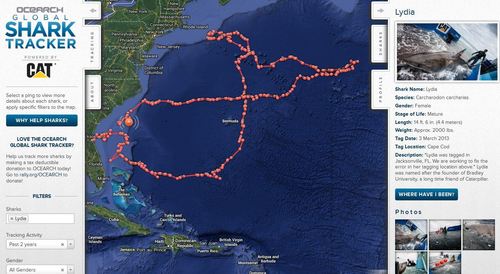 Seth Dixon's insight:
This is a project sponsored by OCEARCH (Ocean Reseach) that helps to track the journeys of individual sharks to better understand their migratory patterns. This data also helps to establish maps of the spatial extend of Shark habitat. This is in essence another fantastic practical application of GPS technology.
Tags: biogeography, mapping, GPS.
See on sharks-ocearch.verite.com