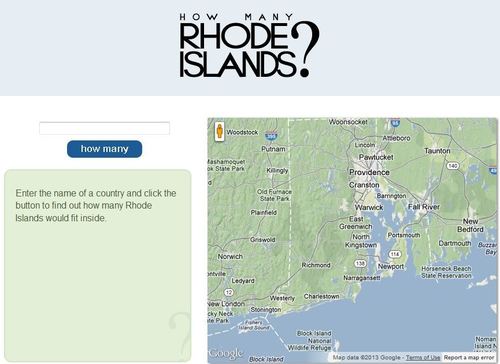 How Many Rhode Islands is a simple web application that shows and tells you how many Rhode Islands would fit inside a given country.
Seth Dixon's insight:
The Rhode Island Geography Education Alliance is as pleased as could be to discover this marvelously fun website. While the Ocean State is larger than countries such as Andorra, Nauru, Tuvalu and Malta, there are not many countries smaller than the smallest of the United States of America. Russia could contain 5,445 'Rhode Islands' and the United States could contain 3,066 Rhode Islands (that's a LOT of senators!).
See on howmanyrhodeislands.com