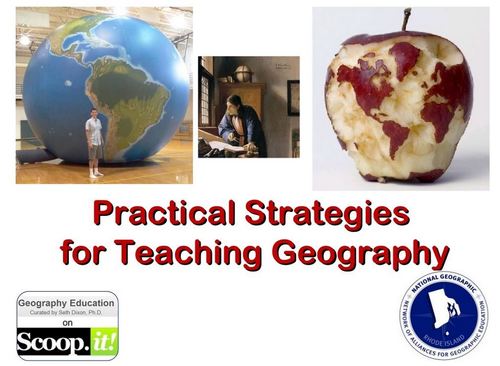 Earlier this month our Alliance coordinator Seth Dixon was the keynote speaker for a professional development entitled "Practical Strategies for Teaching Geography" and "Latin America: Inter-related Physical and Human Geographies." We've asked him to share these resources with us at an Alliance event while the Giant map of South America is available to be at the event. Earlier the date for this was tentatively penciled in for April 18th, but with the map's early arrival, we would like to announce that April 2nd will be the date for this event.
Additionally, members of RIGEA's strategic planning sub-committee have worked diligently the last 6 months to reconceptualize the structure and vision for our Alliance. These members are passionate about ensuring that the future of the Alliance is strong and address the shifting educational landscape changes and as geographic tools modernize. We would also like to share these visions of RIGEA and invite you to share your ideas with the strategic planning committee
EVENT: Teaching South America and RIGEA 2.0
DATE AND TIME: April 2nd, 4pm
PLACE: 110 Alger Hall, Rhode Island College
Maps: Campus Map and Google Map.